It is definitely still cold season. Especially in my world, which is full of hospitals and people with toddlers. Sticky hands and bacteria covered everything are my new normal. Working in healthcare can actually make you sick. But only for a little while. A teacher friend of mine was telling me that the for the first year that they teach, new teachers are constantly sick. Their bodies are adjusting to the massive quantity of germs and general human cooties brought in on their students. Then their fine, their bodies have adjusted and built up antibodies. But what to do until your body adjusts? I've got a few tried and true tricks up my sleeve for kicking a cold before it kicks your butt.
Hydration
First and foremost: stay hydrated. Imagine your body is like a pond: it's healthy and vibrant when fresh water is flowing into it, and stagnant and dirty when there isn't. Hydration is critical to staying healthy by keeping tissues hydrated and flushing out unwanted gross stuff (like germs and viruses). As the saying goes "if you're feeling thirsty, you're already two glasses of water behind in your hydration" If you feel a little thirsty, your body isn't going to shut down, but hydration something to stay on top of rather than let it catch up to you. To stay well watered: drink lots of water, especially
lemon water
. It has all sorts of great electrolytes* to keep your body well hydrated! I recommend
Emergen-C
packets for a quick electrolyte and energy hit. They're kind of like Gatorade, but way way healthier.
Sleep
Next to staying hydrated, sleep and rest are the fastest ways to stay healthy and keep an impending cold at bay. Normally, when we sleep, our bodies are busy helping us recuperate from our day: re-knittitng broken cells, repairing wounds,
synthesizing information we learned
. But when we're sick, our immune system overrides pretty much all the other systems and demands that the body deal with being sick. Which is why we feel like total crap when we try and "power through" the cold. Sleep is the best thing for a sick person. The body can use it's resources to boost the immune system and rid itself of the virus. Taking one day off of work is a better bet than being sick for a week.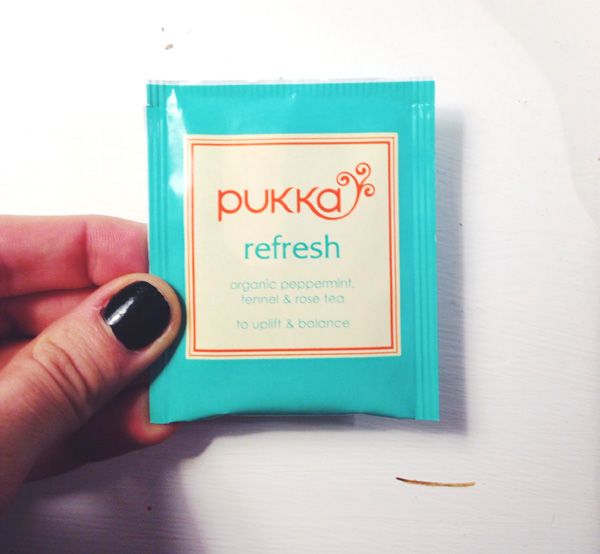 Cut the caffeine and the dairy No more cheese?? Just until you're feeling better! Dairy products like yogurt and milk and cheeses are mucus forming in our body. Viruses and bacteria love mucus, and can really slow down the healing process. Stick to yummy mucus-destroying foods like lemon water and tomatoes, for now. Then eat all the cheese! As much as it begrudges me (ms-three-cups-a-day) to admit it: caffeine is a drug, a stimulant. Remember that bit about sleeping and resting and letting our bodies do their thing? Caffeine kind of gets in the way. It stops the natural recuperation processes and stimulates the brain to wake up! wake up! Caffeine is also a diuretic, something that increases urine output, which contributes to dehydration. Staying well hydrated is key. Cutting down on caffeine makes a difference for those times when we need to take things a little slower.
Skip the Meds
Cough and cold remedies like Advil Cold and Sinus, Nyquil and Buckleys make you
feel
better but they're not healing you or helping your body. Most of them have an ingredient called
Dextromethorphan
, which is a cough suppressant, it stops your diaphragm from spasming and subsequently coughing and sore throats. As soon as the medication wears off, you're back to square one. Try something like
ColdFx
or Rescue Remedy, which you can take at the first inkling of a cold and really does help boost your immune function and get your back on your feet. Also try these
10 Natural Cold Rememdies
or
The Knock-Out Remedy
How do you kick a cold?
*A quick note on electrolytes: Most people have heard the term "electrolytes" thrown around in the popular media, but don't quite grasp their function. Here's a very quick summary: electrolytes are tiny molecules, like sodium and potassium, that help your body do that magic process called Osmosis. Osmosis is the passing of water across a barrier, like a cell wall, from an area of lower molecule concentration to higher molecule concentration. Electrolytes pass across cell walls too, and usually bring water with them, which is how electrolytes keep you hydrated. A simple rule is thus: water follows salt. Have you ever been really thirsty after drinking something salty? It's your body's way of getting more water to balance the salt concentration.