The facts were these: One Sydney Davis, who at this moment was 25 years, 4 months and 8 days old, stood in the kitchen of her parents home, contemplating her life.
This particular moment of contemplation was centred on the fact that her life would perhaps be better if she had someone to share it with. Surely there was someone who would enjoy going to bookstores with her, and think her curly hair was lovely while listening to 80s music and would tolerate, though not understand, her obsession with pugs. At that moment Lee Pace came dancing though her thoughts. His tall, 6"5 frame and dazzling
Ned-The-Pie-Maker-Smile
. Sydney contemplated how her head would fit perfectly against his chest, owing to their height difference, and how maybe after they had...
This day dream was interrupted by a large announcement of dissatisfaction from her empty stomach. She sighed wistfully, knowing that Ned was simply a character, and Lee Pace probably wasn't as fabulous in real life as he seemed on tumblr.
Leaning on the counter, chin propped in her hand, Sydney had an idea. Perhaps, instead of romance, a pie would suffice! She was certain that someone else had had this idea before...This only confirmed her conviction in it's truthfulness.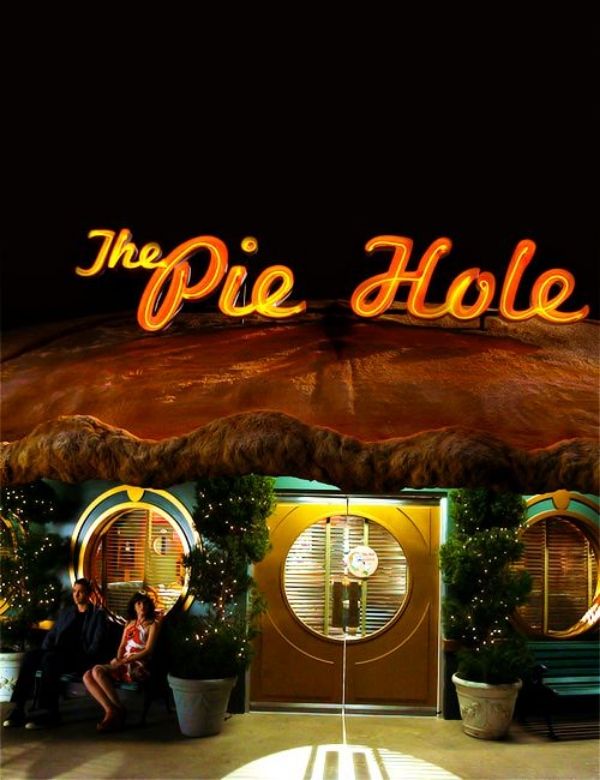 Because, as the saying goes, where there is pie, there is romance...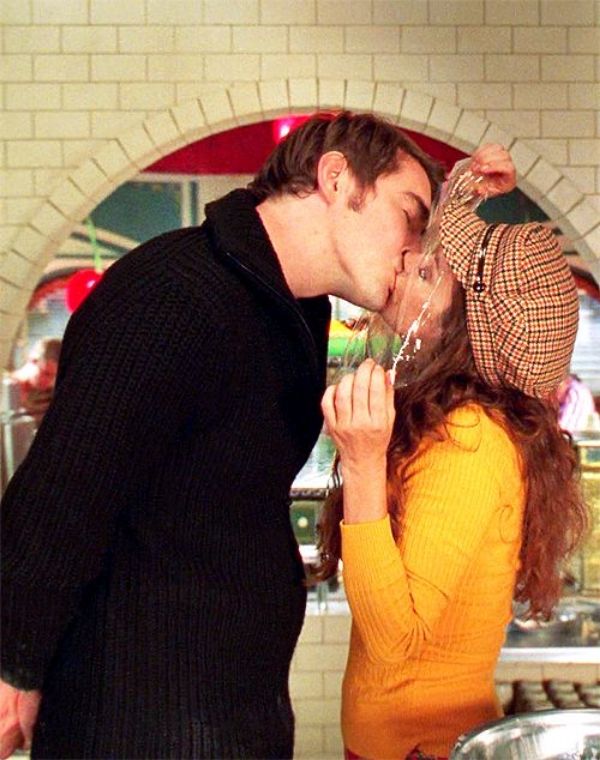 Pushing Daisies' Pear, Apple & Gruyere Pie
makes one 9-inch pie
Crust
Add in 3 oz Gruyere cheese after the addition of butter or lard
Filling
4 pears, peeled and sliced
4 honey crisp (or granny smith) apples, peeled and sliced
1 generous tsp lemon zest
1 tbsp lemon juice
1/3 cup all purpose flour
3 tbsp sugar
For the dough: Mix dough together (add the Gruyere just after you add your fats) and allow to chill, at least 30 minutes. Cut the dough in half, roll out one section for the bottom of the pie, enough to fit in a 9 inch pie pan.
Pro-Pie-Making-Tip: Before you place your dough in your pie pan, sprinkle 1/4 tsp of tapioca on the bottom it helps the dough from sticking to the dish.
Place in bottom of pie pan. Roll out the second half and cut into ten equal sized strips. For how to make a perfect lattice crust, check out
this post
by Gimme Some Oven.
For the filling: Mix together all ingredients in a large bowl until apples and pears are well coated with flour, sugar and lemon zest/juice. Arrange fruit in concentric layers in pie pan (optional).
Cover your pie with the top layer, lattice or full crust. Bake for about an hour at 400 degrees. Serve warm with ice cream.
PS For the uninitiated Pushing Daisies is a show about a necromancer who bakes pies and it's adorable and funny and totally quirky and Lee Pace has possibly ruined my life
PPS Pugs.