Good things come in threes.
Like long weekends and movie trilogies. The third movie in a trilogy is essential. It carries a lot of weight on it's shoulders. How could we have forgiven Robert Zemeckis if he had left us with only Back to the Future and Back to the Future Two? Or if Richard Linklater hadn't told us if Jessie and Celeste stayed together in Before Midnight? Or why it was necessary for someone to phone Neve Campbell and say "Hello, Sydney" prompting years of people coming up behind me and repeating that sinister line right in my ear while congratulating themselves on their originality. That's not important. You know what is? Alcohol. Alcohol on a long weekend.
Consider this the third instalment of Alcohol + Ginger Beer + Lime Juice.
The summer started with a popular drink that most people have heard of:
Moscow Mules
. That's ginger beer and vodka. A safe choice.
Then there was the
Kentucky Mule
. A drink made slightly more dangerous by how ridiculously delicious it is and the fact that bourbon and ginger beer are much better together than they are separate. A true love story.
And now we're here. The third story. The third cocktail. The Dark and Stormy. It's the perfect tumultuous finish to summer. It's smooth and slightly exotic tasting, but also familiar. I recommend using some
seriously delicious rum
and your juiciest limes. You know you want to try one...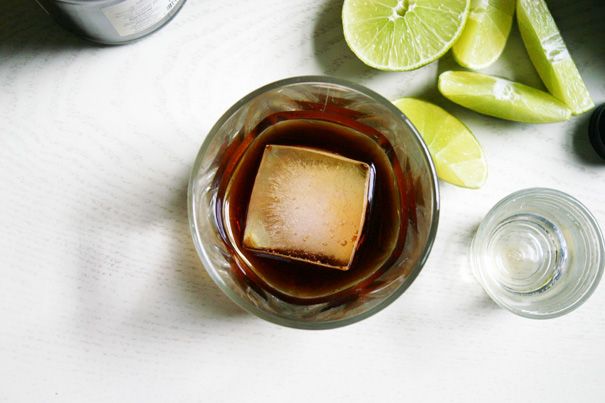 Dark and Stormy
makes one drink
1.5 oz black spiced rum
4-5 oz ginger beer
1/2 oz fresh lime juice
Fill a rocks glass with ice. Add the lime juice and ginger beer. Stir slightly to combine. Add the rum and garnish with a lime wedge. Enjoy!